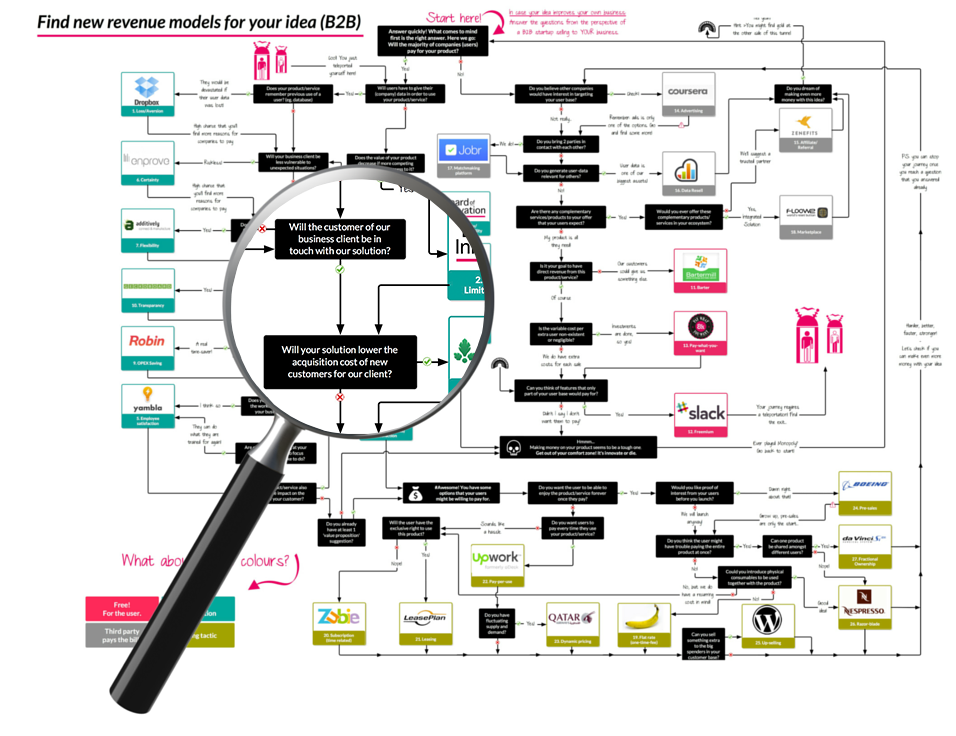 Industial Revenue Decision Tree
As an agency specialised in business model innovation, we support our clients to develop sustainable new revenue streams.
Unfortunately, we can't be everywhere at the same time. That's why we made a flowchart to help you and your team to discuss the alternative monetisation tactics & pricing options.

So download the PDF and use it to pick the most promising revenue model for your B2B business.